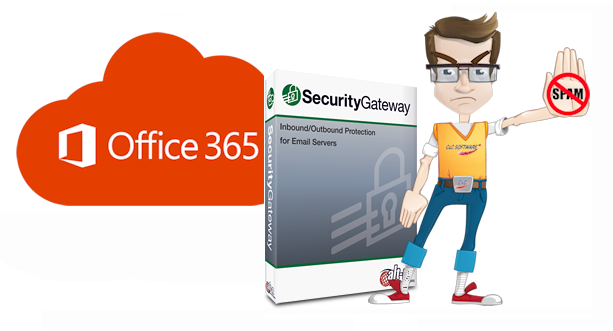 Out of the box, Microsoft's Office 365 email security provides basic spam and malware filtering. If you want something more substantial that can be fine tuned to YOUR business, then SecurityGateway may be just what you need.
SecurityGateway, by MDaemon Technologies, incorporates multiple AV engines and proactive Outbreak Protection technology, combined with additional signature recognition and heuristic analysis, to detect viruses, spam, phishing, spyware and other types of unwanted and harmful email.
In addition to inbound email traffic filtering, SecurityGateway can also filter outbound email. An easy-to-use interface allows policies to be created which detect and prevent the unauthorized transmission of sensitive information (such as credit card numbers) outside of your network.
The new Archive feature provides Data Loss Prevention if email is accidentally or intentionally deleted. 

Color-coded and searchable logs make it quick and easy to understand the full end-to-end journey any inbound or outbound messages have taken. No need to contact MS support to find lost emails and users have the ability to manage their own SPAM.
SecurityGateway will hit the ground running with optimized default settings, however, you've also got granular control over every aspect of the security settings when it's needed.
Ready to get started? Please download the following step by step guide:
Setting Up SecurityGateway to filter your Office 365 Accounts.
If you need any assistance configuring this, contact C&C Software and we'll be happy to assist you.